N.Y. Regulator Scrutiny Extends From Banks to Carnivals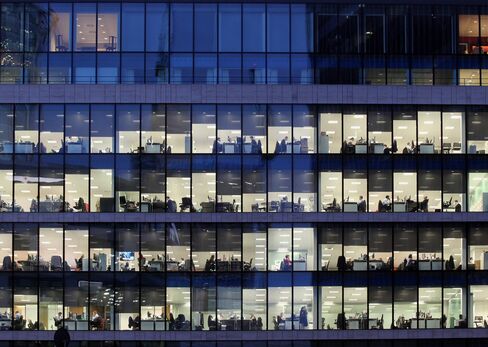 Little more than a year before he was criticized for breaking ranks with regulators for being the first to accuse Standard Chartered Plc of laundering Iranian money, Benjamin Lawsky, New York's top banking official, was insisting on his own brand of justice at a charity carnival game.
In May 2011, just after he learned New York's Democratic Governor Andrew Cuomo would nominate him to head the state's fledgling Department of Financial Services, Lawsky brought his young child to the St. Mark's fair in New Canaan, Connecticut, one of the New York area's wealthiest suburbs. The event attracts local luminaries such as musician Paul Simon and hedge-fund managers and their families from nearby Greenwich. Stephen Roach, then Morgan Stanley's non-executive chairman for Asian operations, served as a volunteer cashier at the food concession.
Lawsky's child approached a shooting gallery, which rewarded the best marksman with a selection of colorful stuffed toys. It soon became clear to Lawsky that the weapon his child had chosen was a dud, and that a different gun seemed to win every time, no matter who was at the trigger.
Rather than take the easy path of placing his child at the sure-fire rifle, Lawsky pointed out the imbalance to the game's operator, who fixed it.
After another go, Lawsky and his child left the booth in the company of a plush animal.
Larger Challenge
These days, Lawsky has a much larger challenge to right what he sees as a wrong, given the criticism leveled at him by Mervyn King, head of the Bank of England, and Peter Sands, chief executive of London-based Standard Chartered, which Lawsky accused of illegally laundering $250 billion in Iranian money.
On Aug. 6, Lawsky, whose office declined to comment or cooperate for this article, stunned both bank executives and federal regulators who have been investigating Standard Chartered's wire transfer activities for several years. In a formal order, he scheduled an Aug. 15 hearing at which the bank must persuade him not to revoke its license to operate in New York state. One analyst estimated loss of the license could result in a 40 percent drop in earnings.
The order angered U.K. officials, who viewed Lawsky's broadside as an attack on London's status as a financial center. At home, U.S. regulators, including the Treasury Department, the Federal Reserve and the Manhattan District Attorney, complained privately in published reports that Lawsky's order was a publicity stunt that disrupted their own probes of the matter.
Singular Case
"I can't think of another case where there has been such uniformity among federal regulators undercutting an enforcement case," said Neil Barofsky, a former federal prosecutor who oversaw the U.S. Troubled Asset Relief Program and wrote "Bailout," a book that criticizes what he calls the U.S. government's lax regulation of Wall Street banks.
Barofsky said he is dumbfounded by the slowness of federal regulators in dealing with cases such as that of Standard Chartered. Lawsky accused the bank of a decade of deception in handling lucrative wire transfers for Iranian clients, sending them through its New York unit in so-called U-Turn transactions with client names omitted to hide their provenance.
"Why on earth do the Federal Reserve and Treasury want to be on that side of the issue?" Barofsky said, citing the alleged violations of U.S. economic sanctions against Iran. "Once again, Treasury and the Fed are protecting a giant bank."
New Role
Lawsky's new role as the center of attention in an international-enforcement case has thrust him into an unusual position. In the past decade, the 42-year-old former prosecutor established himself as a no-nonsense law enforcer happy to allow superiors, such as Cuomo, bask in the attention generated by his work.
A Pittsburgh native, Lawsky remains an unabashed fan of the Steel City's professional sports teams even after two decades of working between Washington and New York. Born on a U.S. naval base and an alumnus of Columbia College and Columbia Law School, Lawsky began his career as a clerk for two judges before moving to the U.S. Justice Department.
After Chuck Schumer was elected a Democratic U.S. senator from New York in 1998, Lawsky joined him as chief counsel on the Senate Judiciary Committee. In 2001, he moved to the U.S. attorney's office in Manhattan, where he specialized in cases involving terrorism, organized crime and securities fraud.
Cuomo's Staff
In 2007, Lawsky began working for Cuomo, who had just been elected New York attorney general. After the bankruptcy of Lehman Brothers Holdings Inc. in September 2008, Cuomo began an investigation into pay packages on Wall Street. With Lawsky as his lead investigator, Cuomo delved into $3.6 billion in bonuses that New York-based Merrill Lynch & Co. had awarded employees at the end of 2008, even as the federal government had secured the firm's purchase by Bank of America Corp. with $45 billion in taxpayer funds.
Cuomo's investigation into the bonus payments, and the lack of disclosure by Charlotte, North Carolina-based Bank of America to shareholders prior to closing the deal, wound up earning the Securities and Exchange Commission a dressing down by a federal judge for not being very demanding in resolving the matter.
Cuomo and Lawsky chose to act after learning Bank of America had reached a $33 million deal with the SEC over the disclosure of the billions of dollars in bonuses. The bank didn't have to admit or deny any wrongdoing as part of the accord.
The SEC agreement, struck without any input from the New York attorney general, appeared to undercut Cuomo's efforts to deal with the same matter, according to two people with direct knowledge of the case.
Court Rejection
U.S. District Judge Jed Rakoff in Manhattan rejected the SEC settlement as inadequate and insisted the agency prove its case in court. After Cuomo's office brought fraud charges against former Bank of America CEO Kenneth D. Lewis and a deputy, Rakoff accepted an SEC agreement calling for a $150 million penalty on the bank for its conduct.
A former colleague from Cuomo's office said Lawsky will probably recall the embarrassment suffered by the SEC for having its proposed settlement with Bank of America rejected. As he weighs the question of whether to reach a quick deal with Standard Chartered, that experience will be part of his mindset, said the ex-colleague, who asked not to be identified because his dealings with Lawsky have been private.
As a result, it's more probable Lawsky will try to work with other regulators on a comprehensive settlement with Standard Chartered, the former colleague said.
Monitor Proposal
Taking some tension out of the air before this week's hearing, Lawsky has worked out an arrangement with the bank to pick a monitor to assure compliance with state and federal law, according to a person familiar with the matter, an indication that he's not intent on closing the bank's New York unit down, at least in the short term. Another person familiar with the case said that Lawsky may seek as much as $700 million to settle the investigation.
Standard Chartered declined to comment for this article. Julie Gibson, a spokeswoman for the bank, didn't respond to a call seeking comment on the monitor agreement.
Another former colleague who worked with Lawsky in the Manhattan U.S. Attorney's office disagreed with allegations that Lawsky fired off his Aug. 6 salvo as an effort at self-promotion for his new department, or his political career.
"He must have had, at least in his own mind, a reason to bring this case" said William Burck, a lawyer now with the Washington office Quinn Emanuel Urquhart & Sullivan LLP. "He's never been known as a self-promoter or bomb-thrower."
Lawsky's reputation at the U.S. attorney's office was "as a smart lawyer who was very careful," Burck said.
Possible Embarrassment
If the current case results in a small fine, rather than one comparable to the hundreds of millions of dollars set aside by other banks accused of similar malfeasance, Lawsky's go-it-alone gambit may prove an embarrassment, in part due to his dramatic accusations, Burck said, including calling Standard Chartered a "rogue bank."
"I guess it could backfire in the sense that maybe they'll prove that what he's alleged is unjustified," the lawyer said.
While Lawsky's Aug. 6 order appeared to be a surprise to the bank, as gauged by the strident reaction of Standard Chartered's Sands, who rejected the allegations, the superintendent did say in his confirmation hearing that money laundering was one of his priorities.
Lawsky also shared his philosophy of enforcement in a speech to the New York City Bar Association on June 28. In that talk, he said that when violations go on year after year, bank regulators need to be willing to take action more publicly.
Quiet settlements, Lawsky told the audience, don't work.
Before it's here, it's on the Bloomberg Terminal.
LEARN MORE