Samsung Designer Barred as Apple Trial Starts Third Week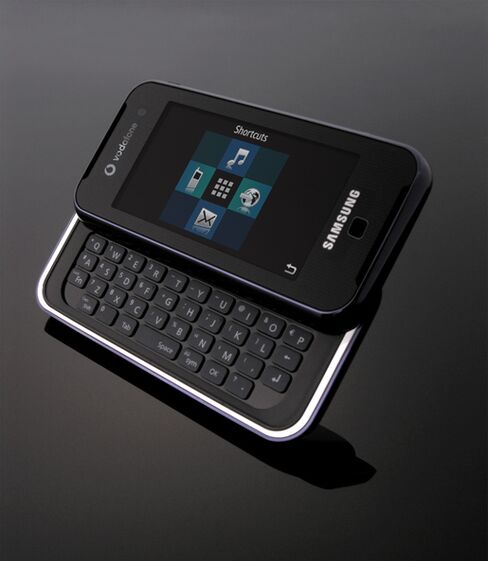 A Samsung Electronics Co. designer was barred by a federal judge from testifying in Apple Inc.'s multibillion-dollar patent trial over mobile devices, which is entering its third week.
Hyong Shin Park, one of the inventors of Samsung's F700 phone, didn't design any of the devices at issue in the case and her testimony is of limited value in evaluating Apple's "design patents in suit," U.S. District Judge Lucy Koh said in a ruling filed yesterday in federal court in San Jose, California.
The trial is the first before a federal jury in a battle being waged on four continents for dominance in a smartphone market valued by Bloomberg Industries at $219.1 billion.
Cupertino, California-based Apple sued Suwon, South Korea-based Samsung in April 2011. Samsung sought to use Park's testimony to establish functionality of the F700 design and to rebut allegations of copying or willfulness, Koh said in her ruling.
"The risk of undue prejudice to Apple outweighs the probative value of Ms. Park's testimony," Koh said.
In a separate filing today, lawyers for Apple asked Koh to delay an Aug. 9 ruling that denied a request to seal financial documents and marketing reports in the case. Apple filed a notice of appeal today with the U.S. Court of Appeals in San Francisco.
"Absent a stay, Apple's trade secret information would forever be made public, rendering the issues raised by Apple's appeal moot before the federal circuit ever has an opportunity to consider them on the merits," Mark Selwyn and Michael Jacobs, attorneys for Apple, said in the filing.
Koh had said in her ruling that Apple had failed to articulate facts to support a compelling reason to keep the information from the public.
The case is Apple Inc. v. Samsung Electronics Co. Ltd., 11-cv-01846, U.S. District Court, Northern District of California (San Jose).
Before it's here, it's on the Bloomberg Terminal.
LEARN MORE