Ads Here, There, and Everywhere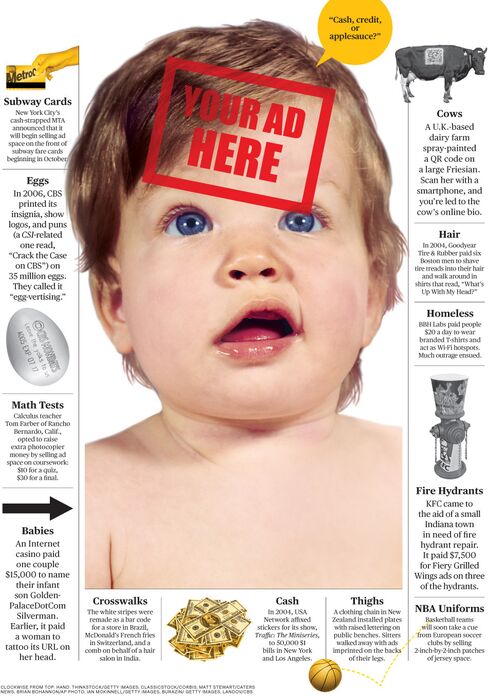 The fight for consumers' eyes—and wallets—is only getting fiercer. Recently, New York City's Metropolitan Transit Authority announced it would begin selling ad space on the front of subway fare cards to offset rising costs. Starting this October, for as little as $350,000, companies get creative control over everything but the magnetic stripe on 1 million cards—not such a bad deal, considering those cards will be in the hands of 8.5 million daily subway riders. But with the enormous number of promotions, commercials, and sponsorships consumers are subjected to (as many as 5,000 per day, according to estimates from the Association of National Advertisers), it's hard to say whether people will notice one more. As advertisers figure out more and more creative (and desperate) ways to get people's attention, no surface—not even our own skin—remains sacred. Here, a brief look at some of the other stops on marketing's relentless and somewhat invasive march.
Before it's here, it's on the Bloomberg Terminal.
LEARN MORE