Kristin Armstrong of U.S. Wins Olympic Cycling Time-Trial Gold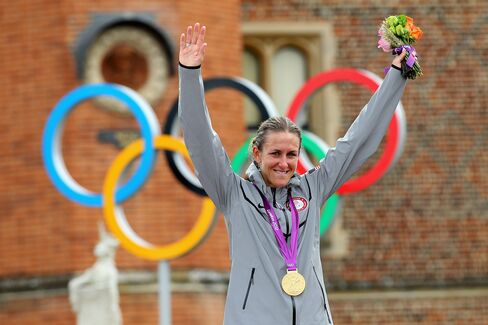 Aug. 1 (Bloomberg) -- Kristin Armstrong of the U.S. won her second consecutive gold medal in the women's Olympic cycling time trial.
World champion Judith Arndt of Germany was second, and Russia's Olga Zabelinskaya came third.
Armstrong completed the 18-mile course in 37 minutes 35 seconds, winning by about 15 seconds at Hampton Court, south of London.
To contact the editor responsible for this story: Peter-Joseph Hegarty at phegarty@bloomberg.net