India Power Grid Collapses for Second Time in Two Days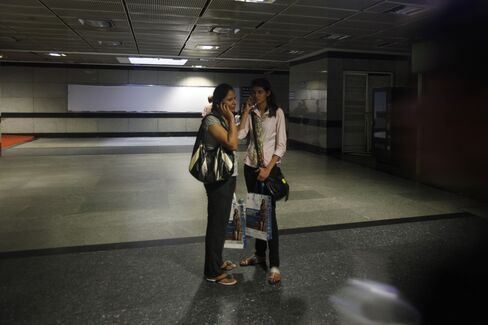 July 31 (Bloomberg) -- India's northern and eastern regions, including the capital New Delhi, had a power failure for the second time in two days as a grid collapse affected a population about that of North America.
India's northern region lost power at around 1:15 p.m. local time, said Gopal Saxena, CEO of BSES Rajdhani Power Ltd., a distributor for Delhi. NTPC Ltd. stopped generation at six power plants as a precaution, Chairman Arup Roy Choudhury said by telephone.
Electricity supply to the eastern Indian city of Kolkata was hit, CNN-IBN news channel reported.
Railways, public transport and traffic signals in north India failed yesterday after the northern electricity supply grid collapsed as some states overdrew from the system, tripping the network. Yesterday's failure, which left businesses and about 370 million people without power for at least 15 hours, was India's biggest since 2001 when the same northern grid failed.
"It's highly embarrassing that it again shows we can't provide basic services to our citizens," said Mohan Guruswamy, chairman of the Centre for Policy Alternatives in New Delhi and a former finance ministry adviser. "It tells you a lot about the quality of management and their focus on maintenance."
The power failures expose the urgency behind Prime Minister Manmohan Singh's bid to attract $400 billion in investment and ease an electricity deficit that is holding back economic growth. Blackouts are common across swathes of India as the country battles an average 9 percent shortfall in meeting peak power demand, which the government says shaves about 1.2 percentage points off annual economic growth.
All metro trains in New Delhi have stopped because of the power failure, Anuj Dayal, a spokesman for the Delhi Metro Rail Corp. said by telephone today.
To contact the reporters on this story: Kartikay Mehrotra in New Delhi at kmehrotra2@bloomberg.net; Rakteem Katakey in New Delhi at rkatakey@bloomberg.net
To contact the editor responsible for this story: Jason Rogers at jrogers73@bloomberg.net