JPMorgan's Dimon Says He Hopes to Serve 'Many, Many More Years'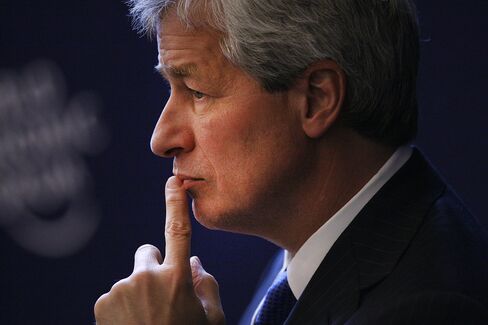 JPMorgan Chase & Co. Chief Executive Officer and Chairman Jamie Dimon said he intends to keep running the New York-based bank for many years after shuffling top managers today.
"There's no immediate succession in this," Dimon, 56, said in an interview. "I obviously serve at the pleasure of the board, it's completely up to them, but I would hope it's many, many more years" that he's allowed to remain, he said.
Before it's here, it's on the Bloomberg Terminal.
LEARN MORE