And Vince, It's YouTube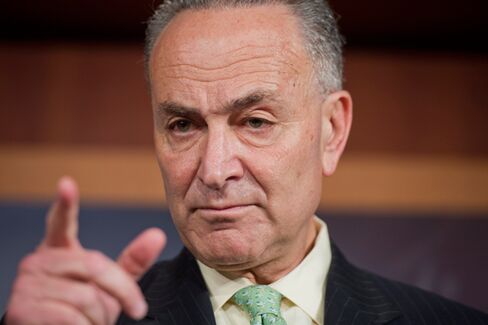 The legendary Byron Wien, now at BlackRock, has written "disasters have a way of not happening." Apocalyptic scenarios abound, and with understandable reasons. But I believe the deleveraging in America (debt from 100% of income, to 133% in 2007, to 113% today) while not over, will allow the consumer to continue to power the economy.
Housing has bottomed and will slowly recover (this I know for sure. We just closed on the house we had on the market for five years. Of course, it's the bottom!)
But, mostly America is again in the midst of a reinvention of itself. We lost manufacturing jobs for years. But because of Google, Facebook, U-tube (or is it you-tube) and the incredible shale gas revolution we have, as we always have, created brand new industries. And with energy costs heading lower, manufacturing will soon be in a revival.
Back to you, Chuckmaster. Get to work.
—Vincent Farrell Jr., Fortress Katonah, Get to Work, Mr. Chairman, 23 July 2012, 1:51 p.m.
Of course, it's the bottom!
Vince Farrell has become impossibly valuable as this crisis celebrates the advent of its sixth year. Farrell is ever more informative as he has entered fifty shades of retirement.
This allows for blistering notes. (We do not print the entire essay in order to protect Mr. Farrell's copyright.)
Unabridged, he dismisses the senior senator from New York for taking shots at Chairman Bernanke. (Cut the senator some slack: He has been in public service for 37 years.) Farrell suggests Washington is a cancer upon our children and selected grandchildren.
He admires Professor Blinder, of a school in middle New Jersey, and then has the outlier audacity to suggest optimism within this gray and Spanish July.
He implores Senator Schumer and his ilk to understand the immediacy of the moment—the need for courage. He, paying offspring cell phone bills to perpetuity, sacrifices his house for the good of the nation.
As we begin our sixth summer of discontent, we should read and heed the entrenched optimism of Mr. Farrell. And Vince, it's YouTube. Discuss.
Before it's here, it's on the Bloomberg Terminal.
LEARN MORE