Mets Pitcher Matt Harvey to Make Major-League Debut This Week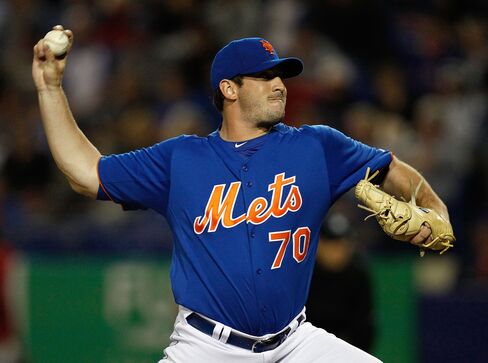 New York Mets pitcher Matt Harvey, the team's first-round pick in the 2010 draft, will make his Major League Baseball debut this week in Arizona.
Harvey, a 23-year-old right-hander, is the No. 2 rated prospect in the Mets' organization, according to MLB.com, and had a 7-5 record with a 3.68 earned run average for Triple-A Buffalo this season.
The Mets decided that Harvey will start their July 26 road game against the Diamondbacks following yesterday's loss to the Los Angeles Dodgers. New York opened a roster spot yesterday by designating pitcher Miguel Batista for assignment.
Harvey was the seventh player drafted in 2010 and has limited opponents to 97 hits in 110 innings in the minor leagues this season, with 48 walks and 112 strikeouts.