The Cash Behind the Super PACs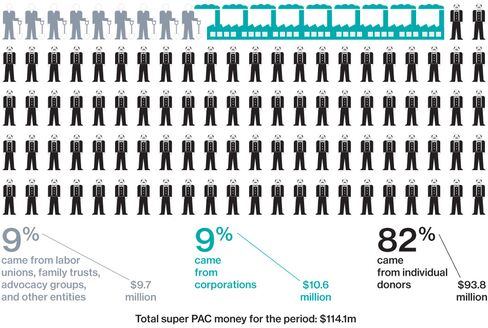 After the Supreme Court's 2010 Citizens United ruling, which cleared the way for corporations and unions to spend unlimited amounts to support candidates, corporate cash was expected to flood into super PACs. That hasn't happened. A Bloomberg Government analysis of contributions from Dec. 1, 2011, through May 31, 2012, shows super PACs are largely bankrolled by wealthy individuals, not businesses.
Before it's here, it's on the Bloomberg Terminal.
LEARN MORE