Coast Guard Admiral Finds Alaska Changed After 37 Years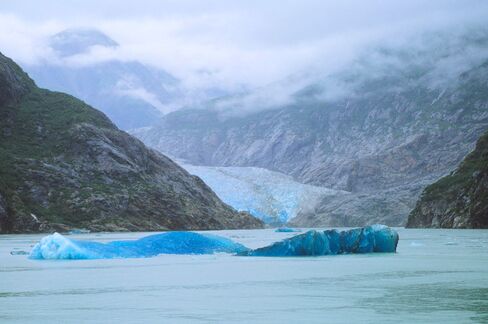 By Jon Morgan and Carol Wolf
Count the Coast Guard commandant among those who've come away from trips to Alaska with an appreciation for the evidence of climate change. Admiral Robert J. Papp Jr. visited the state in August 2010, and was struck by the change in the landscape.
"I served in Alaska 37 years ago with my first assignment at the Coast Guard," Papp said July 13 at a Bloomberg Government breakfast in Washington. He recalled a trip to a northern community in July 1976, which required a helicopter because of thick ice. On his more recent visit to the same area, the landscape was much different. "I could see no ice anywhere," he said.
"I don't make judgements on global warming or weather or anything else," he said. "But what I can tell you from a sailor's observation...With my powers of deduction -- and I'm a pretty smart guy -- I realized something was happening up there."
Visit www.bloomberg.com/sustainability for the latest from Bloomberg News about energy, natural resources and global business.
-0- Jul/17/2012 20:30 GMT
Before it's here, it's on the Bloomberg Terminal.
LEARN MORE