Gundlach Fund Attracts Most Investor Money in First Half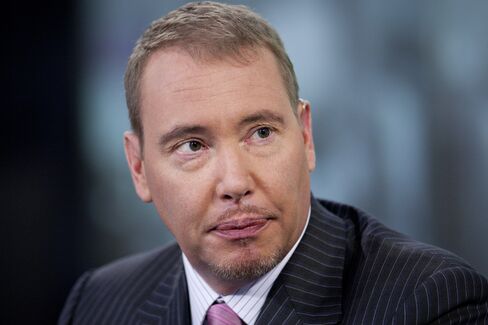 DoubleLine Capital LP's Total Return Bond Fund attracted the most money among U.S. mutual funds this year through June, according to estimates from Morningstar Inc.
The Los Angeles-based firm's fund received $11.5 billion, followed by Vanguard Group Inc.'s Total International Stock Index Fund, which won $8.9 billion, Chicago-based Morningstar said. Pacific Investment Management Co.'s Total Return Bond Fund, the world's largest mutual fund, had the sixth biggest deposits with $5.9 billion.
DoubleLine Total Return Bond Fund, run by Chief Executive Officer Jeffrey Gundlach and Philip Barach, has returned 5 percent this year through yesterday's close, beating 95 percent of similarly managed funds, according to data compiled by Bloomberg. The $28 billion fund has returned 9.3 percent over the past 12 months, ahead of 98 percent of rivals. It had invested 31 percent in non-agency residential mortgage backed securities as of June 30, according to DoubleLine's website.
The numbers are for open-end mutual funds and exclude money markets and fund-of-funds. Investors put $106 billion into U.S. taxable bond funds this year through May, Morningstar said. Domestic stock funds had $34 billion in withdrawals during the same time period while international stock funds had deposits of $20 billion.
Before it's here, it's on the Bloomberg Terminal.
LEARN MORE