Olympic Figure Skating's Kim to Compete in 2014 Games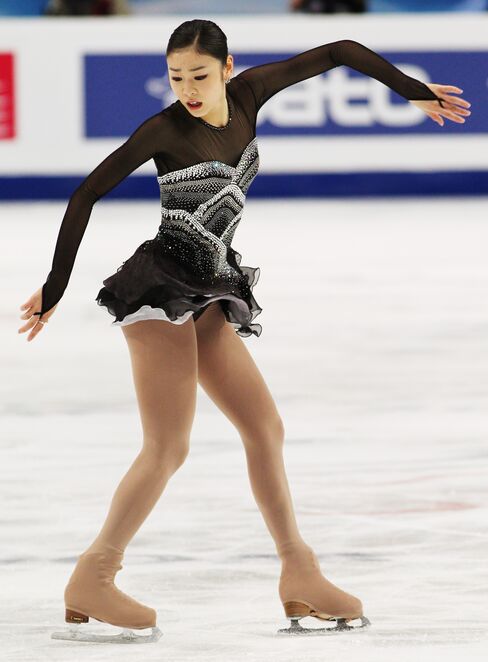 South Korea's Olympic figure skating champion Kim Yuna said she'll compete in the 2014 Winter Olympic Games in Sochi, Russia.
"I felt I'd regret it if I quit because of rising pressure," Kim, 21, said today at a televised media conference at a training center at Tae-reung, north east of Seoul. "I will retire at the Sochi Olympic Games."
Kim, who won the gold medal at the 2010 Winter Olympics in Vancouver, hasn't competed internationally since placing second at last year's World Championships behind Japan's Miki Ando.
She said she wants to become a member of the International Olympic Committee after her skating career is over. Kim will return to competitions this year, Yonhap News reported.
Kim, who helped South Korea's Pyeongchang win the right to host the 2018 Winter Olympics, has focused on ice shows and university studies in South Korea amid rising speculation she may retire.
She made her senior international debut in 2006 and set a world record for the ladies long program at the 2007 Cup of Russia, and also at the 2010 Winter Olympics, according to a biography on Kim's official website.
Before it's here, it's on the Bloomberg Terminal.
LEARN MORE