Stocks, Euro Pare Losses on Speculation of EU Agreement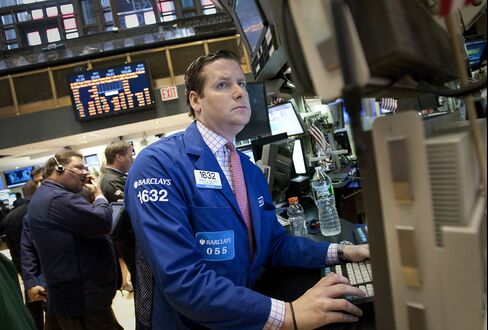 U.S. stocks and the euro pared losses amid speculation that European leaders were nearing an agreement on plans to halt contagion from the debt crisis.
The Standard & Poor's 500 Index slipped 0.2 percent to 1,329.01 at 4 p.m. in New York after earlier slumping as much as 1.4 percent. The euro slipped less than 0.2 percent to $1.2447 after earlier dropping as much as 0.5 percent.
Italy and Spain may get short-term relief to ease financing pressure, Xinhua reported, citing a European Union source at the summit in Brussels. German Chancellor Angela Merkel canceled a press briefing at the summit and her spokesman said talks on a growth accord were ongoing.
Before it's here, it's on the Bloomberg Terminal.
LEARN MORE