EU Leaders Agree 120 Billion-Euro Pact to Promote Growth, Jobs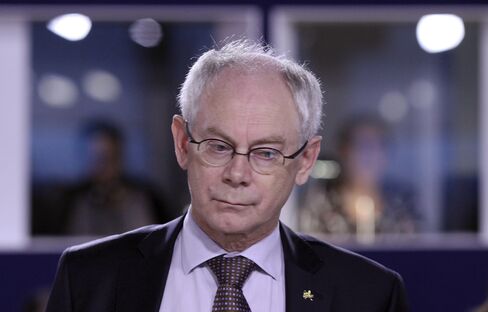 European Union President Herman Van Rompuy said leaders have agreed to spend 120 billion euros ($149 billion) to stimulate growth and create jobs.
Van Rompuy spoke at a press conference during a summit in Brussels.
Before it's here, it's on the Bloomberg Terminal.
LEARN MORE