Italian Two-Year Notes Extend Gains After Country Sells Bills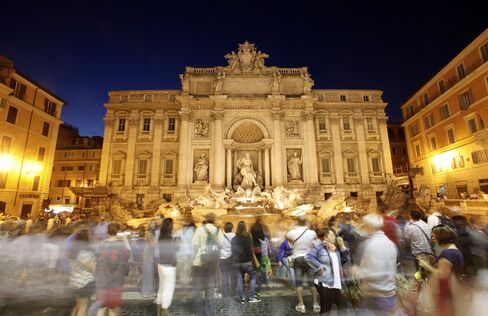 Italian two-year notes extended their gain after the country sold 9 billion euros of bills.
The yield on Italian notes maturing in April 2014 decreased five basis points, or 0.05 percentage point, to 4.63 percent at 10:09 a.m. London time. Ten-year yields were also five basis points lower at 6.14 percent.
Italy sold 185-day treasury bills at 2.957 percent, up from 2.104 percent at the last sale of similar-maturity debt on May 29. Investors bid for 1.62 times the amount offered, similar to the 1.61 times last month.
Before it's here, it's on the Bloomberg Terminal.
LEARN MORE