Rothschild's David Resnick Said to Join Third Avenue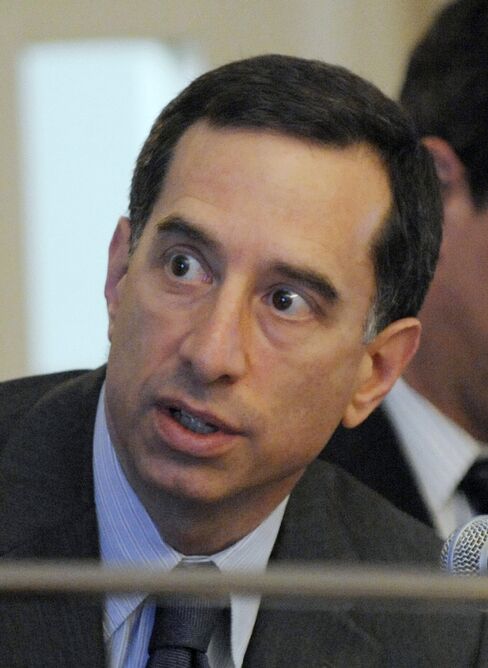 David Resnick, chairman of global financing advisory at Rothschild North America Inc., is leaving the investment bank to become president at Third Avenue Management LLC, said four people familiar with the matter.
Resnick had been with Rothschild for more than 12 years and advised on high-profile bankruptcies such as American Airlines and auto supplier Delphi Corp. and advised Access Industries on the bankruptcy at chemical company LyondellBasell. His move was announced internally at Rothschild and Third Avenue yesterday, said the people, who asked not to be named because the information is private. Resnick will start at Third Avenue in September, said two of the people.
Resnick, 52, will report to David Barse, chief executive officer at Third Avenue and help manage the firm while expanding its alternative-investment business, the people said. Third Avenue was founded by Martin J. Whitman, who has stepped back from day-to-day operations in recent years and handed over control to other executives. The firm has about $13 billion in assets under management and is majority-owned by Beverly, Massachusetts-based Affiliated Managers Group Inc., which holds stakes in more than two dozen investment firms.
Barse wasn't immediately reachable to comment. A spokeswoman at Third Avenue didn't return a call seeking comment.
Rothschild Changes
Separately, Rothschild is making other changes in senior management at its North America operations. James Lawrence, the CEO of Rothschild's North American unit, is transitioning into the role of chairman for North America with fewer day-to-day duties, said two of the people. Lawrence will continue to be co-head of the global investment bank.
Rothschild managing director Steve Ledoux will be head of North American global financial advisory, which includes restructuring and mergers and acquisitions and restructuring, said the people. Ledoux had been a co-head of the restructuring practice, which often represents large companies in distress or bankruptcies.
Lawrence and Ledoux's new roles were announced internally several weeks ago, the people said.
Third Avenue Management was founded in 1986 by Whitman, a manager best known for buying stocks he deems cheap based on financial metrics. Whitman, 87, stepped down in February as co-manager of the firm's flagship Third Avenue Value Fund, handing the reins to Ian Lapey. Whitman had run the $2.6 billion fund since it opened in 1990.
The fund's performance has faltered and assets have declined in recent years. Third Avenue Value lost 5.8 percent a year for the past five years, trailing 90 percent of rivals, according to data compiled by Bloomberg. It gained 6.5 percent this year, better than 96 percent of peers. Assets in the fund have dropped from $10.4 billion in February 2007.
Whitman in 2010 gave up his post as co-chief investment officer of the firm. He currently serves as chairman and portfolio manager, according to Third Avenue's website.
Before it's here, it's on the Bloomberg Terminal.
LEARN MORE