Greek Premier Samaras Cuts Ministers' Wages 30% to Set Example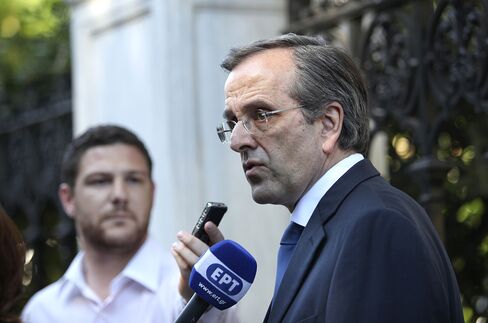 Greek Prime Minister Antonis Samaras said the formation of his coalition government today represents a new start for Greece and that its goal is to get the country out of its economic crisis.
"Today is a new day for the land," Samaras said at the start of his government's first cabinet meeting, in comments carried live on state-run NET TV. The New Democracy, Pasok and Democratic Left political parties, which comprise his coalition "showed their responsibility towards the people" by forming the government, he said.
Members of his government will have their salaries reduced by 30 percent and have their use of ministerial cars reduced to a minimum, Samaras said. "The best way for someone to govern is to set an example," he said.
Before it's here, it's on the Bloomberg Terminal.
LEARN MORE