Navistar Adopts Rights Plan to Avoid Possible Takeover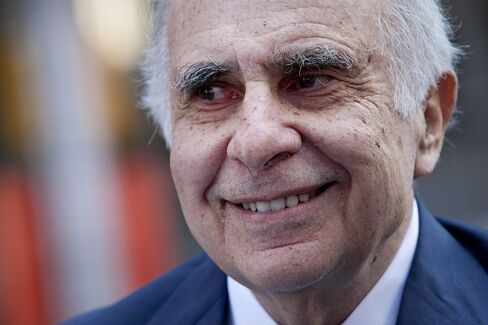 Navistar International Corp. said its board adopted a stockholder rights plan to prevent "coercive takeover tactics."
Hedge fund manager Mark Rachesky last week disclosed he controls a 13.6 percent stake in Navistar. His former mentor, billionaire investor Carl Icahn, owns 11.9 percent.
One preferred-stock purchase right will be distributed as a dividend on each common share held as of June 29, Navistar said in a statement today. The rights are exercisable if a shareholder acquires 15 percent or more of common stock or starts a tender offer that would lead to a stake larger than 15 percent, the company said.
"The poison pill is a logical step," Kirk Ludtke, an analyst at Stamford, Connecticut-based CRT Capital Group LLC, said in an interview. "It provides the company some time to stabilize the situation and prevent a takeover at a depressed price." Ludtke has a buy rating on Navistar.
The company's shares have slid 25 percent this year after plummeting 35 percent in 2011. Navistar declined 3.4 percent to $28.38 today at the close in New York.
Navistar, based in Lisle, Illinois, this month lowered its annual profit forecast to a range of break-even to $2 a share as it copes with the repercussions of pursuing an emission-reduction technology that has prevented it from winning U.S. Environmental Protection Agency certification for its 13-liter engine.
Rachesky, Icahn
Rachesky's MHR Fund Management LLC said in its filing last week that it "may seek to engage in discussions with management" about how Navistar is run.
Rachesky, 53, is the former chief investment officer for Icahn, 76. The two were on opposite sides when Icahn sought control of Lions Gate Entertainment Corp., maker of the "Mad Men" television series.
Lions Gate in July 2010 issued new shares to MHR Fund Management, a move that diluted Icahn's stake at the time. Icahn lost a proxy contest in December of that year. Rachesky is now chairman of Lions Gate and MHR is the company's largest shareholder, with a 36 percent stake.
A telephone message for Icahn was not returned. Rachesky declined to comment, said Joele Frank, a spokeswoman.