Venizelos Says National Team Will Renegotiate Greek Austerity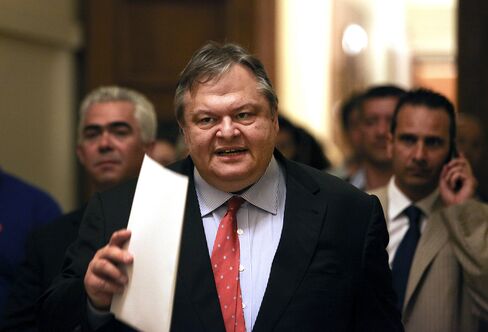 Evangelos Venizelos, the head of Greece's Pasok party, said he agreed with the leader of the Democratic Left party to speed up the process for forming a coalition government for the country.
Venizelos said there was initial agreement on a policy framework for the new government, as well as on the need to put together a negotiating team, which can include people from outside the government, to renegotiate some of the terms included in an international rescue.
Venizelos spoke in Athens in comments carried live on state-run NET TV.
Before it's here, it's on the Bloomberg Terminal.
LEARN MORE