Greece's New Democracy Opens up Narrow Lead in Second Exit Poll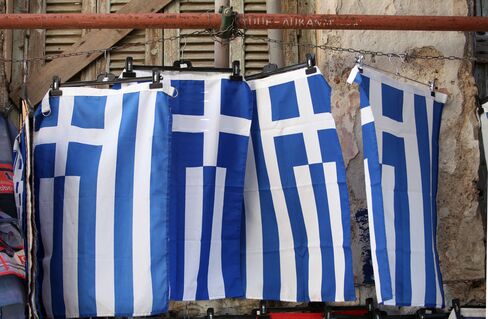 Greece's New Democracy party opened up a narrow lead in Greek elections today, receiving between 28.6 percent and 30 percent of the vote, final figures from an exit poll forecast.
Anti-bailout party Syriza got between 27.5 percent and 28.4 percent, according to the exit poll, broadcast on state-run television NET. Socialist Pasok is placing third with between 11 percent to 12.4 percent, according to the poll, which is based on the reading from a full sample of 10,000 voter.
The results, if confirmed, may give Pasok and New Democracy enough support for them to team up to form a government with a majority of 159 seats in the 300-seat Greek parliament.
Before it's here, it's on the Bloomberg Terminal.
LEARN MORE