NPR 'Car Talk' Hosts to Retire; Show Will Continue in Reruns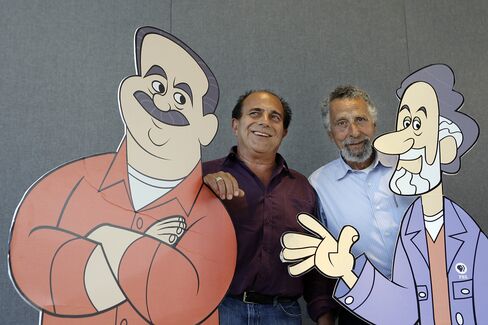 "Car Talk," NPR's call-in radio show featuring two wisecracking Boston mechanics, will cease production this fall, though the program will continue to air in reruns.
Future shows will draw on 25 years of material from Tom and Ray Magliozzi, also known as Click and Clack the Tappet Brothers, according to a statement on NPR's website. "Car Talk" has aired on NPR since 1987, after beginning as a local broadcast from Boston's WBUR station in 1977.
The hour-long show, which airs weekly on Saturday mornings, has 3.3 million listeners, according to Anna Christopher, a spokeswoman for NPR. It has the largest audience for an NPR program when measured by any 15-minute segment, she said.
Tom Magliozzi, the older of the two brothers, will turn 75 this year.
"My brother has always been 'work-averse," Ray Magliozzi, 63, said in the statement. "Now, apparently, even the one hour a week is killing him."