Nomura Apologizes for Employees' Involvement in Insider Trading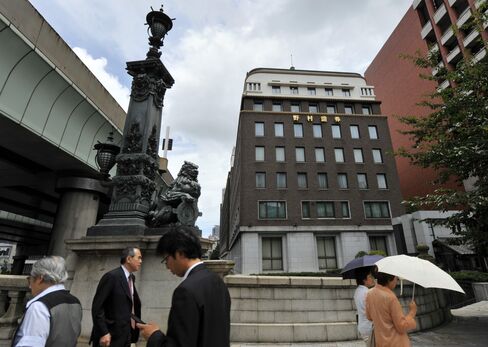 Nomura Holdings Inc. apologized for its employees' role in leaking information that was used for insider trading, confirming for the first time their involvement in three cases being examined by regulators.
"Nomura expresses its regret concerning the findings that non-public information was received from Nomura employees in such cases and we sincerely apologize for the trouble this has caused," the Tokyo-based firm said in a statement today.
The incidents, which have come to light since March, concern employees at Japan's biggest brokerage who were involved in managing share sales and leaked confidential information ahead of the offerings.
Japan's Securities and Exchange Surveillance Commission today recommended fining First New York Securities LLC for trading Tokyo Electric Power Co. shares based on information that originated from Nomura, the underwriter of that offering in 2010.
Before it's here, it's on the Bloomberg Terminal.
LEARN MORE