Best Buy Chairman Resigns, to Explore Option for Stake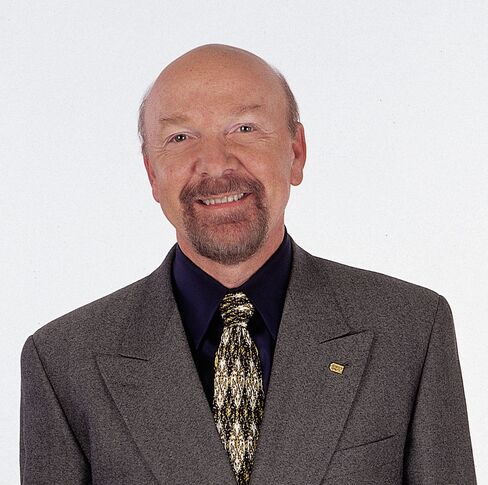 Best Buy Co. said founder and Chairman Richard Schulze resigned from the board sooner than planned and will explore options for his 20.1 percent ownership stake in the electronics retailer.
Schulze, 71, had previously planned to step down as chairman after the 2012 annual meeting on June 21, and to remain as a director through the 2013 meeting, Richfield, Minnesota-based Best Buy said today in a statement. Hatim Tyabji, a director named as Schulze's successor last month, will take over as chairman immediately, according to a separate statement.
While a private sale would be the most likely transaction for Schulze's shares, his public announcement to seek options would imply little interest so far from private-equity buyers, said Colin McGranahan, an analyst at Sanford C. Bernstein & Co. Schulze announced he would resign as chairman last month after an investigation found he failed to tell the board's audit committee about allegations former Chief Executive Officer Brian Dunn was having an inappropriate relationship with an employee.
Schulze's plan to look at options for the stake "adds to a lengthy period of turmoil and distraction at a time that Best Buy continues to face very significant structural and cyclical challenges to the business," New York-based McGranahan wrote today in a note. He rates the shares as market perform, the equivalent of a hold recommendation.
'Reinvigorate Growth'
Best Buy slipped 1 percent to $19.70 at the close in New York. The shares have dropped 16 percent this year.
"There is an urgent need for Best Buy to reinvigorate growth by reconnecting with today's customers and building pathways to the next generation of consumers," Schulze said in today's statement.
"One option that has been suggested is whether Schulze can use his stake and pursue a leveraged management buyout," Christopher Horvers, a JPMorgan Chase & Co. analyst in New York, wrote today in a note.
A buyout would be "large," as Best Buy has an enterprise value topping $6 billion "and presumably there would be a premium," he said.
A potential buyer would face "uncertainty around sales and margin projections," he said. Horvers rates Best Buy neutral, the equivalent of hold.
Best Buy has lost sales to Amazon.com Inc. and Apple Inc., spurring Dunn to close 50 big-box stores while accelerating efforts to boost online sales and open stores selling mobile phones. Two weeks before announcing Dunn's resignation in April, the company reported a $1.7 billion fourth-quarter loss.
The company selected executive-search firm Spencer Stuart to conduct its hunt for a new CEO after naming director Mike Mikan as interim chief.
The board's internal probe found Dunn acted inappropriately, such as sending multiple e-mails and text messages to a female employee, lending her money and giving her free tickets to concerts and sporting events, Best Buy said last month.