Nintendo Introduces Wii U With New Titles, Social Media Features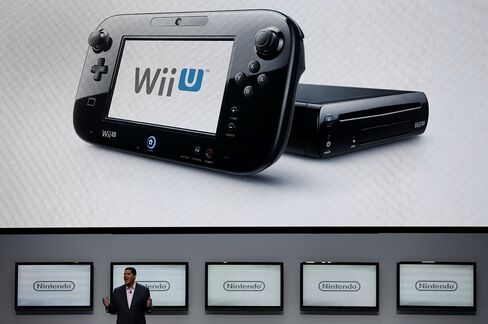 Nintendo Co. introduced its new Wii U video-game console and controllers, offering richer versions of popular games such as "Super Mario Bros." as well as social-media features popular with game players.
The new console and controllers will let players exchange messages and share scores as they play, Reggie Fils-Aime, head of Nintendo's U.S. unit, said today at the E3 game conference in Los Angeles. The unit will also include links to popular video services such as Netflix Inc. The company planned to demonstrate 23 new game titles on stage today.
Before it's here, it's on the Bloomberg Terminal.
LEARN MORE