Where Text-Message Spam Comes From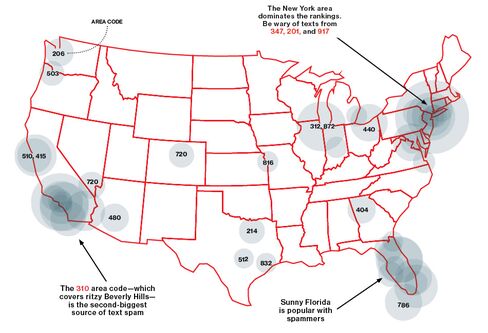 Text-message spam rose 45 percent, to 4.5 billion messages, in 2011. Cloudmark, a security company, analyzed spam texts and found that most originate on the coasts. It's likely the senders live there, do business there, or both, according to the company.
Before it's here, it's on the Bloomberg Terminal.
LEARN MORE