Free-Trade Super Area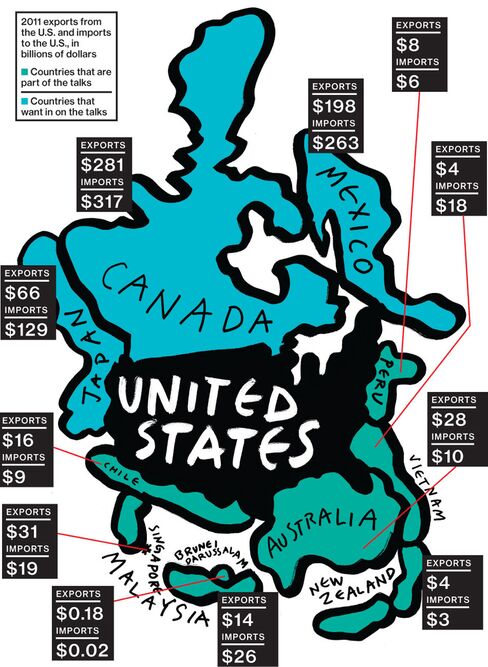 The goal of the Trans-Pacific Partnership is to make it a model for 21st  century trade by taking on sensitive issues such as control of data, intellectual-property protection, supply chains, and environmental and labor standards. With Europe in crisis, trade in the Asia-Pacific region is increasingly important. The U.S. Trade Representative's office says the other countries in the talks—Australia, Brunei Darussalam, Chile, Malaysia, New Zealand, Peru, Singapore, and Vietnam—are collectively the U.S.'s third-largest export market for goods, and the fourth-largest for services.
Before it's here, it's on the Bloomberg Terminal.
LEARN MORE