Manchester United's Scholes Signs One-Year Extension With Club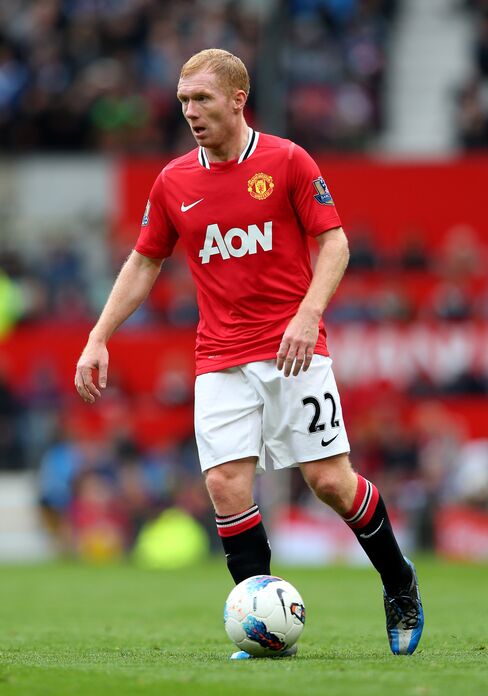 Manchester United midfielder Paul Scholes signed a one-year extension with the English Premier League soccer club.
The former England player retired from United last year, but returned in January after injuries to some of the team's players. The new contract was confirmed today on United's website.
The 37-year-old scored four goals last season, when United lost the title to Manchester City on goal difference. He joined the team in 1991, and has played 697 times.
"I'm delighted," United manager Alex Ferguson said earlier this month when announcing the deal to United's website. "He now realizes that if he plays 25 or 30 games next season, they'll be of real quality."
Backup goalkeeper Ben Amos also signed a three-year extension to his contract.
Before it's here, it's on the Bloomberg Terminal.
LEARN MORE