Bloxham Halts Operations Amid Accounting Investigation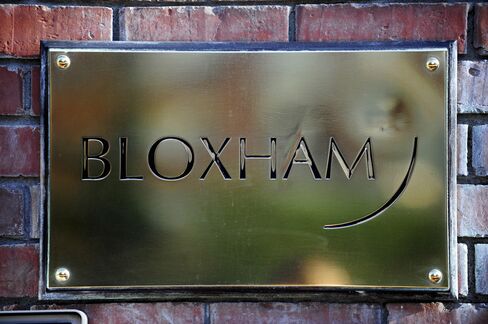 Bloxham, Ireland's oldest securities firm, suspended operations amid a probe by the country's central bank into accounting irregularities.
Regulators are investigating the "reporting and accounting of the firm's income, which was overstated over a number of years," the Dublin-based company said in a statement today. No client funds are involved or at risk, the stockbroker said.
Tadhg Gunnell, the firm's finance and compliance partner, has been suspended, according to four people with knowledge of the probe, who declined to be identified because the person has yet to be publicly named. The probe will stretch back to 2007, three of the people said.
"The remaining partners in the firm, who were unaware of these issues, have asked a firm of forensic accountants to verify the position and assist in further investigations," Bloxham said in its statement.
Bloxham said in a statement the firm's financial partner has been suspended, without identifying the person by name. Calls to Gunnell's home and office telephone numbers and an e-mail weren't returned. A man who answered the door at his home address said Gunnell wasn't there. The 36-year-old joined the firm in 2000 from Deloitte in Ireland, where he was a manager in audit and assurance.
Bloxham no longer has sufficient capital to meet the central bank's licensing requirements as a stockbroker, Bloxham said. The firm is required to have at least 5.8 million euros ($7.3 million) of capital, two of the people said. The shortfall is between 4 million euros and 5 million euros, Dublin-based broadcaster RTE Radio reported.
Davy Transfer
Bloxham has agreed to transfer all of its private-client and fund management operations to Davy, the country's largest securities firm, the central bank said in a statement. Bloxham Managing Partner Pramit Ghose and two other partners, Niall Tinney and Paddy Finnegan, will transfer with the business, according to Davy spokesman Pat Walsh. Davy will acquire the businesses for 5 million euros to 10 million euros, according to two people with knowledge of the matter. One of the people said the figure was closer to the lower end of that range.
Bloxham traces its history back more than 150 years and is one of the seven owners of the Irish Stock Exchange. FBD Holdings Plc, an Irish insurer, owns 12 percent of Bloxham.
While no full financial accounts for Bloxham are available, Bloxham Trading Ltd. reaped about 900,000 euros of income from its Sonas Partners venture in London in the 18 months through March 2011, according to accounts filed at the companies office in Dublin.
Ed Micheau, a spokesman for Deloitte Ireland, Bloxham's auditors, declined to comment.
Before it's here, it's on the Bloomberg Terminal.
LEARN MORE