Solar-Powered Airplane Takes Flight: Today's Pic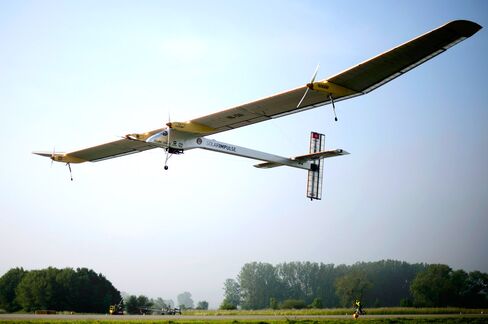 The experimental "Solar Impulse" lifts off today for its first intercontinental flight to Morocco, from an airbase in Payerne, Switzerland. The aircraft's backers aim to circumnavigate the world powered only by energy harnessed from the sun.
Visit www.bloomberg.com/sustainability for the latest from Bloomberg News about energy, natural resources and global business.
-0- May/24/2012 15:33 GMT