Google's Secret Weapon for Social: Your Photos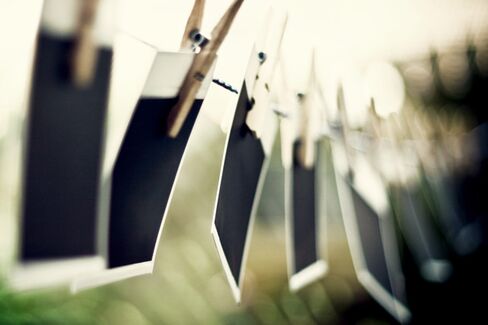 Somehow Trey Ratcliff must have missed the memo. Google+ is supposed to be a ghost town, if you believe numerous stories published over the past couple of months, but Ratcliff has been using the social network extensively to connect with fans and photo geeks alike. He is hosting Hangouts about photography, sharing his latest pictures with his more than 2 million followers, and meeting people all over the world for real-life events. Ratcliff shrugged off the ghost town idea put forward by some tech pundits when I talked to him at the Google+ Photographers Conference in San Francisco on Tuesday, quipping, "They're obviously not following the right people."
Ratcliff isn't alone in his use of Google+. Photographers in particular have embraced the social network with enthusiasm, making use of the way it presents photos within news feeds and the integrated lightbox that makes it easy to browse entire galleries. This has led not only to grassroots-organized Google+ photo walks—meet-ups of like-minded photographers who go out in the field and take photos together—but also to a Google+ specific conference that is bringing amateur and professional photographers to San Francisco this week. "It's exploded," says conference organizer Scott Kelby about photographs flocking to Google+. "I've never seen anything like it."
Google has obviously been paying attention to this. You have only to look to the recent revamp of the Google+ iOS app, which now puts a much bigger emphasis on photos, to see where things are going for Google+.
One of the reasons photos are starting to play such a big role for Google+ is Bradley Horowitz, the vice president of product management for the social network. Horowitz studied image recognition at the MIT Media Lab and built a visual-information retrieval company. He went on to work for Yahoo, where he met Caterina Fake and Stewart Butterfield of Flickr. The duo challenged his views on image processing when he told them about the problems computers have in making sense of photos, Horowitz recalled during a keynote on Tuesday morning. "They looked at me quizzically," he recounted, "and said, 'Why don't you just ask people?'"
Horowitz described this simple question as a turning point for his career. Looking at the way Flickr used tags and other social features to organize information, he realized social engineering was much more capable than algorithms alone. "This field of social computing really lit up inside of me," he said. Horowitz eventually oversaw the acquisition of Flickr through Yahoo and at the time told me that his goal was the Flickrization of the entire company.
Yahoo eventually decided to go down another route, and lately people have been asking themselves how the company managed to kill Flickr—if not the site, then definitely the spirit of the service. Now it looks as if Horowitz wants to bring some of that spirit to Google.
Of course, others are trying to leverage the inherent social nature of photography as well. Facebook's users are uploading 250 million photos every day to the site, yet it decided to spend a billion dollars for social photo-sharing service Instagram. Om made a good argument recently that this acquisition was all about mobile photo sharing, something that Facebook hasn't been as good at.
And Google+? It has built photo sharing into the core of its mobile apps, allowing users automatically to upload each and every photo to the cloud. Presenting these photos better on your mobile, as it has done with the iOS app, is an important first step. But Horowitz already hinted at the next step on Tuesday: photo processing. "Today, the tools are too segmented," he said, summing up the discrepancy between an Instagram filter and a full-blown app such as Photoshop. "Either they are toys, or they are for the pro." Google+ has some rudimentary online editing for photos built in, but Horowitz hinted at the possibility of extending these much further.
Another challenge is making sense of all the photos that are uploaded every day. The instant upload functionality of the Google+ mobile apps makes no distinction between your best shots and those your phone unknowingly takes in your pocket. Horowitz said that eventually, services should take into account all kinds of sensual information to figure out which photos matter most—including the fact that our heart jumps when we shoot something that really touches us. "I'm constantly giving signal that is lost, that could be captured to find those moments that are meaningful, that are special," he said.
Horowitz prefaced these remarks by saying that this isn't about concrete Google projects but about ways he would personally improve photography. But then he assured his audience, "We have the tools at Google to deal with this information overload problem."
Cameras that measure your heart rate to tell Google which photos matter—that may sound like science fiction. But so did an idea like Google's Project Glass just a few months ago. If anything, it's clear Google is taking photos very seriously. And photographers such as Ratcliff embracing Google+ could be a first sign of this strategy starting to pay off.
Also from GigaOM:
The Discovery Democracy: How Social Discovery Is Transforming Entertainment (subscription required)
Open Garden Lets Mobile Users Cultivate a Crowdsourced Mesh Network
Meddik's Bet: Peers Beat Search on Health Questions
Before it's here, it's on the Bloomberg Terminal.
LEARN MORE