Japan's Tsunami Debris Floats East: Today's Pic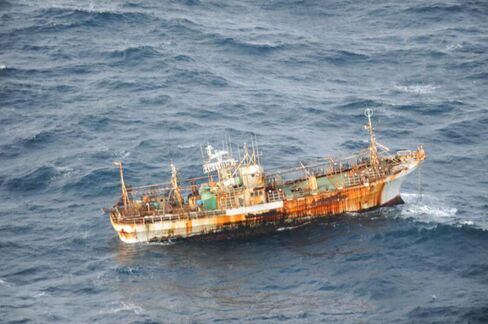 In the North Pacific Ocean, a Japanese fishing boat, believed to have been washed out to sea during the 2011 tsunami, was sighted drifting 150 nautical miles off the shouthern coast of Haida Gwaii, British Columbia, Canada, on March 20.
Visit www.bloomberg.com/sustainability for the latest from Bloomberg News about energy, natural resources and global business.
-0- May/21/2012 19:40 GMT
Before it's here, it's on the Bloomberg Terminal.
LEARN MORE