Harvested by Hand in Pakistan: Today's Pic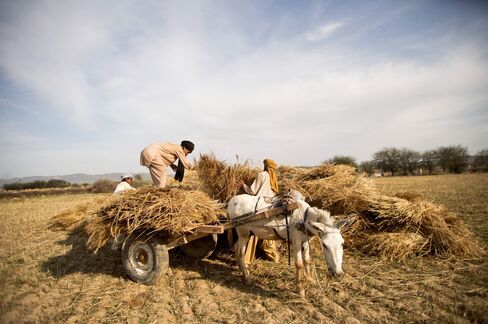 Farmers use a cart to haul a load of wheat during a harvest in the village of Fatehganj in Punjab province, Pakistan, on May 3. Pakistan is Asia's third-largest grower of wheat.
Visit www.bloomberg.com/sustainability for the latest from Bloomberg News about energy, natural resources and global business.
-0- May/18/2012 16:34 GMT
Before it's here, it's on the Bloomberg Terminal.
LEARN MORE