Home Runs for VC Funds? Don't Bet on It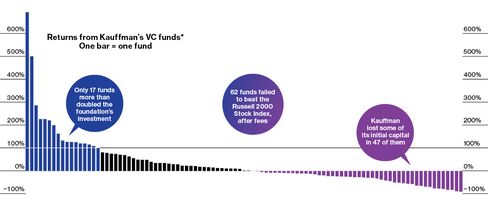 The Kauffman Foundation, which promotes entrepreneurship, recently looked at returns from investing part of its $1.8 billion endowment in 99 venture capital funds. Almost half of the funds are in the red, and less than 20 percent have seen big payoffs.
Before it's here, it's on the Bloomberg Terminal.
LEARN MORE