New Yankee Candle Scent Smells Like a 'Man Cave'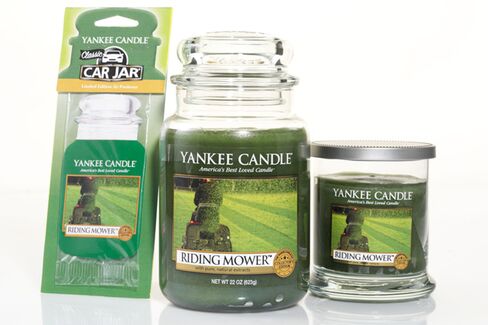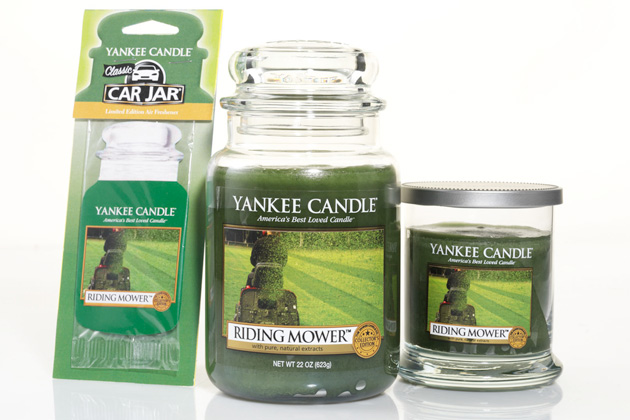 Yankee Candle Chief Executive Officer Harlan Kent is battling for men's equality in the candle industry. After twisting the arm of its head of innovation, the Massachusetts company has launched a limited-edition collection of men's candles available in four fragrances: Man Town, First Down, Riding Mower, and 2 X 4.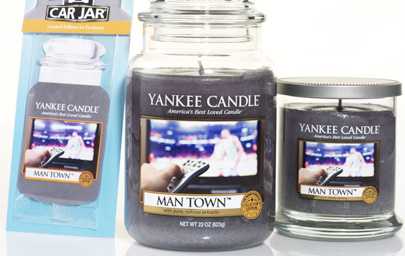 Man Town smells, we're told, like a "man cave"; First Down like leather; Riding Mower like cut grass; and 2 X 4 like sawdust, according to descriptions on Yankee's website.
Kent promises that Man Town will smell less like the old-pizza-and-sweat type of man cave and more like "the modern man cave, for men who wear deodorant. It smells like a men's cologne." The scent is described as a "masculine blend of spices, woods, and musk."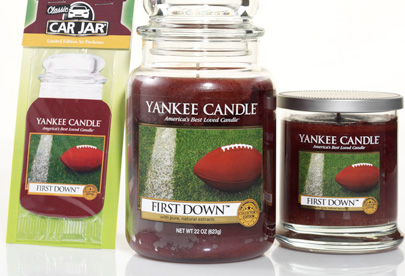 While this is the 42-year-old company's first move into the men's market, other candle makers have already tried to capture this demographic. Men represent 35 percent of candle users, Yankee's research shows. That's a sizable share of the $3.1 billion U.S. scented candle market, says Kent. Yankee Candle reported $785.8 million in sales in 2011.
Michigan candle maker Mandle, for example, sells such scents as Bass Killer ("the exact smell of fresh lake water and freshly caught fish"), Meat & Potatoes, Kegger ("Warning: This candle will not help you get laid, nor will it make women look more attractive"), and Strippers Mouth ("Smells like sucking on a peppermint just before the lap dance"), according to its website.
There's also California-based MenScents, which sells Gentlemen's Pleasure (tobacco pipe) and Down Time (bourbon and cola) candles.
Yankee, Mandle, and MenScents all seem to have fragrances in the leather, grass, and wood categories—which begs the question: Do men really like the smell of leather any more than body lotion makers think women want to smell like raspberries?
"Candles create warmth, relaxation, and good memories, and guys want that, too," says Kent. The truth is, many men enjoy existing scents. Kent says he knows guys who like the smell of fruit, baked goods, the ocean, and even flowers.
Still, 30 percent of candles are given as gifts, according to Kent, and what respectable bro would willingly give his bowling buddy a candle that smells like peaches? (Kent specifies: "There's nothing that's not masculine about peaches.") Developing a men's candle line is part scent engineering, part redesign, and a lot of marketing. Many fragrances can also be positioned as unisex.
Yankee has only scratched the surface of the men's candle industry, says Kent, who is also rooting for a bacon-scented candle.
Before it's here, it's on the Bloomberg Terminal.
LEARN MORE