Lady Gaga's Indonesia Concert Banned for Vulgarity, Police Say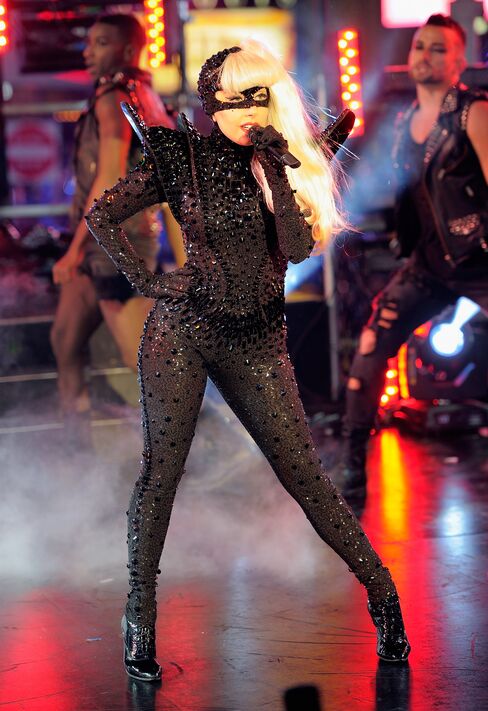 Lady Gaga won't be allowed to perform a concert in Jakarta next month because she's too vulgar and doesn't fit with Indonesian culture, police said.
Indonesia's National Police won't issue a permit for the singer's "Born This Way Ball" concert, scheduled June 3 at the Gelora Bung Karno stadium, Boy Rafli Amar, a spokesman for the department, said.
"A National Police permit will be given subject to recommendation from the Jakarta Police," Amar said by phone yesterday in Jakarta. "The Jakarta Police didn't give a recommendation for the concert, so we won't give permission."
Members of the Islamic Defenders Front on protested last week against the concert, saying Lady Gaga's performances were pornography and that her purpose was to destroy the country's morals. Indonesia, with 240 million people, has the world's largest Muslim population.
An e-mail and BlackBerry Messenger request for comment to Big Daddy, the Indonesian promoter of the concert, weren't immediately replied to yesterday. Amanda Silverman, a publicist for Lady Gaga, didn't immediately respond to an e-mail seeking comment.
The Jakarta Police recommended the permit be denied, Senior Police Commissioner Rikwanto, head of public relations for the Jakarta Police Department, said by phone yesterday.
"We sent a letter to the National Police that we declined to give a recommendation for Lady Gaga to hold a concert in Jakarta," he said. "Our decision was based on input from various elements of society. The decision also is to prevent disturbances in society caused by the Lady Gaga concert. She's too vulgar and the concert does not fit with our culture."
Metro police will study and take into consideration input by the non-government organizations, Julian Aldrin Pasha, a presidential spokesman, said by telephone yesterday. The police will issue a decision related to the concert as it concerns security, he said.
Before it's here, it's on the Bloomberg Terminal.
LEARN MORE