Dodgers Place Matt Kemp on Disabled List With Strained Hamstring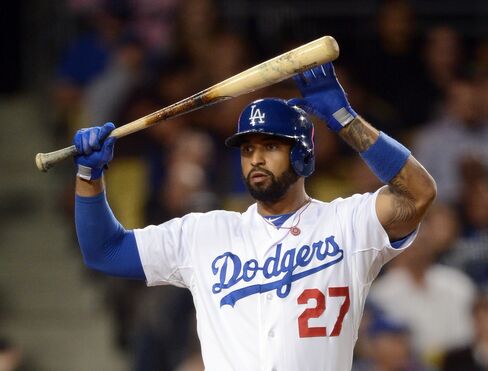 The Los Angeles Dodgers placed All-Star outfielder Matt Kemp on the 15-day disabled list with a strained left hamstring, the team said in a statement.
Before sitting out last night's 3-1 win over the Arizona Diamondbacks, Kemp had played in 399 consecutive games, the longest active streak in Major League Baseball. He had last missed a game on Aug. 18, 2009.
Kemp, 27, is hitting .359 with a team-leading 12 home runs and 28 runs batted in this season.