NASA Spies a Patch of Blue Greenland Ice: Today's Pic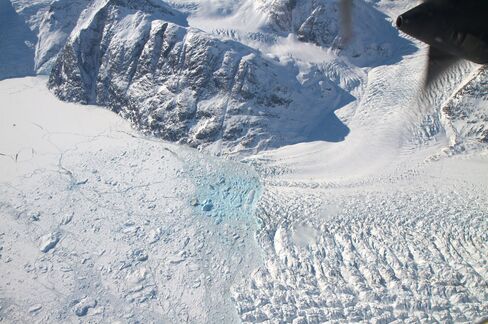 NASA's P-3B aircraft flies over a melange of floating ice where two glaciers meet, in eastern Greenland, on Apr. 14. Operation IceBridge conducts flights over Greenland, the Arctic and Antarctic, measuring surface elevation and thickness of ice sheets, and snow depth.
Visit www.bloomberg.com/sustainability for the latest from Bloomberg News about energy, natural resources and global business.
-0- May/11/2012 18:53 GMT