Obama vs. Romney: Who's Winning the Sports Donations?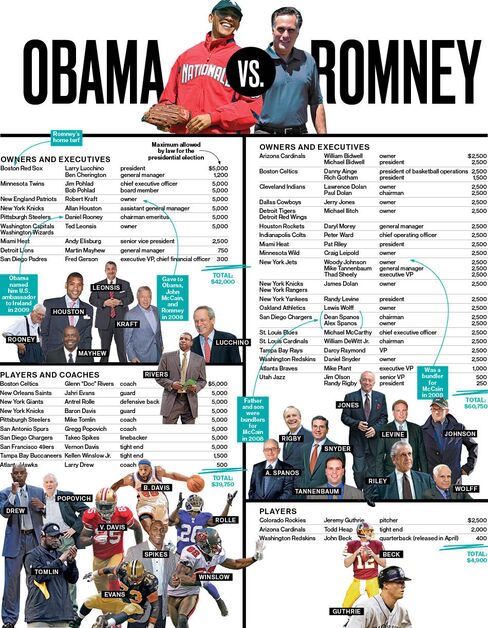 The front office/player divide so evident in professional sports is also apparent in this year's presidential election. Barack Obama has scored donations from 10 professional athletes and coaches; Mitt Romney only three. However, the GOP candidate has better cred with the suits: While 27 sports executives have made contributions to his campaign, only 11 supported the president.
Before it's here, it's on the Bloomberg Terminal.
LEARN MORE