New Tracks Lead Into Greece's Future: Today's Pic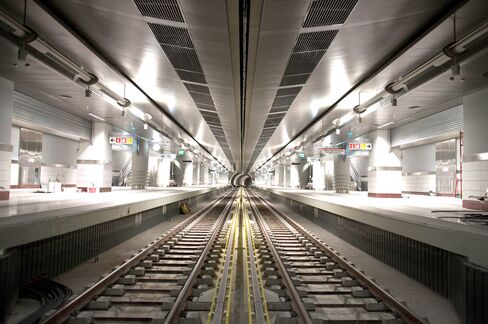 Rail lines and empty platforms are seen during construction of the new Elliniko metro station in Athens, Greece, on May 2. With voters balking at the burden of two bailout packages since 2010, the next government will have to persuade international creditors to keep aid flowing.
Visit www.bloomberg.com/sustainability for the latest from Bloomberg News about energy, natural resources and global business.
-0- May/09/2012 19:18 GMT
Before it's here, it's on the Bloomberg Terminal.
LEARN MORE