Concoct a Bespoke Fragrance With Perfumer Miller Harris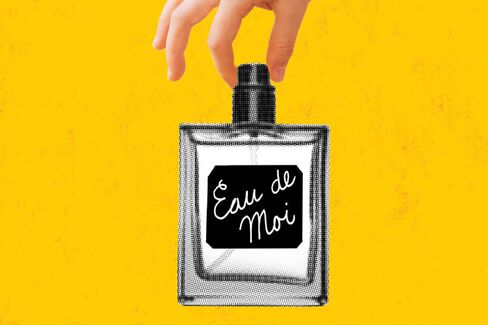 Perfume may be one of the most personal products one can buy, but there is very little about purchasing a mass-produced perfume at a mall outlet that you could actually call personal. Perfume doesn't have to be that way. The London perfumery Miller Harris has been hand-crafting custom perfumes for more than a decade, in addition to offering a tightly curated selection of ready-made scents. Founder Lyn Harris trained in France's fragrance capital, Grasse, studied perfumery in Paris, and is dedicated to making fragrance as customizable as a suit or a dress.
If you want Lyn to concoct a special fragrance for you, it all starts with a meeting at the company's Notting Hill headquarters. You will be interviewed, answer some basic questions, talk about your fragrance history (I bet you didn't realize you had a "fragrance history"), and generally learn a lot about both yourself and what you want in that little glass bottle.
As with fittings for a suit, Lyn might mix up a few samples and have you give her feedback before adjusting and going at it again. Once you're satisfied, you get your custom perfume in an engraved bottle, and your recipe goes on file so you can reorder effortlessly.
"A perfume designed exclusively for you is the ultimate personal luxury and the ultimate expression of Miller Harris's unique expertise in matching scent to sensibility," says Lyn. "Capturing an individual's life, inspirations, and beliefs in a fragrance is not only the biggest challenge for me as a perfumer but also something which gives me the most pleasure."
For those who don't want to spring for the full bespoke treatment, Miller Harris also has a fairly comprehensive line of fragrances for both sexes. One of Miller Harris's best-selling scents, L'Air de Rien, actually began as a bespoke order for Jane Birkin and was deemed too good not to put on the shelves. Luckily, Birkin agreed.
A handful of websites claim to offer a similar service, but don't be fooled by the word "custom." Perfume is delicate, as much a science as an art, and cheap services will yield cheap results. CB I Hate Perfume, Pecksniff's, and Roja Dove also offer the real deal, meaning you do have a few options.
So before you pick up another generic bottle of Sex Machine by So-and-So, give l'eau d'you a try.
Before it's here, it's on the Bloomberg Terminal.
LEARN MORE