BP Seeks Brand Boost in Olympic Shakespearean Comedy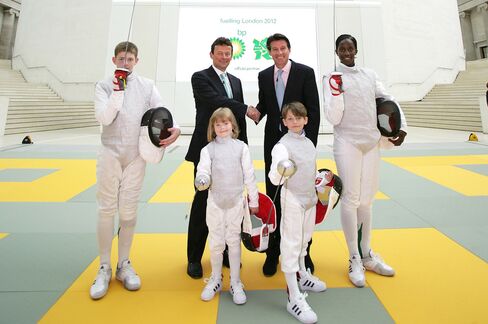 By Eric Roston
Organizers of the London 2012 summer Olympics have raised more than $1 billion in sponsorships from domestic companies. Two of them, BP and Electricite de France SA (EDF), are high-profile global energy companies recovering from high-profile energy disasters. BP is trying to move on from the 2010 Deepwater Horizon accident and subsequent 87-day oil spill. EDF wants to distance nuclear power from the 2011 meltdown at Tokyo Electric Power Co.'s Fukushima Dai-Ichi plant. Both companies became Olympic sponsors before the accidents.
The energy giants "will be using their London 2012 Olympics sponsorships to shake off associations" with these events, Bloomberg's Kari Lundgren reports today. EDF will supply 80 percent of the power to the Olympic Games from no-carbon nuclear plants. BP will mix its biofuels with gasoline and diesel used at the Games.
BP's Olympic branding extends to individual London 2012 arts and cultural events, including a Shakespeare festival. Skeptics of the feel-good Olympic tie-in can seek refuge before the Games at The Comedy of Errors, which is supported by BP.
Visit www.bloomberg.com/sustainability for the latest from Bloomberg News about energy, natural resources and global business.
-0- May/09/2012 21:09 GMT
Before it's here, it's on the Bloomberg Terminal.
LEARN MORE