'Death of Salesman' Rises as 'Leap' Slips After Tony Nods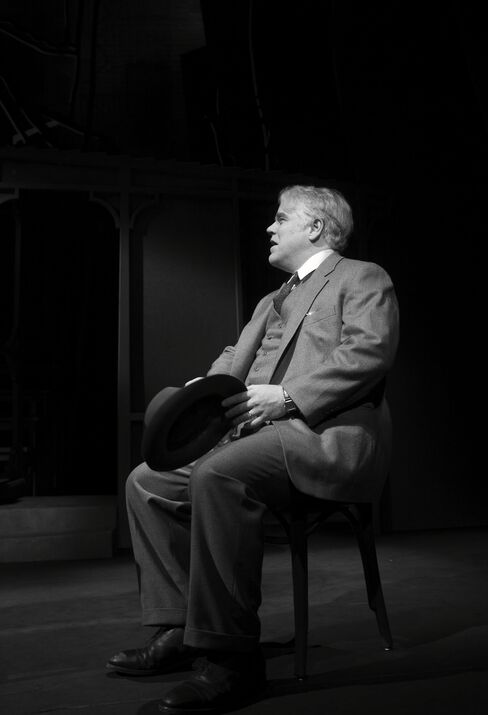 Buoyed by seven Tony Award nominations and tickets as high as $425, the Broadway revival of "Death of a Salesman" starring Philip Seymour Hoffman grossed $944,000 last week, up 5 percent from a week earlier and up 50 percent from the take of eight weeks earlier.
Ticket sales jumped 16 percent for "Once," the musical with 11 Tony Award nominations, to $707,000. "Newsies" and "Nice Work If You Can Get It," which are also competing for the best musical Tony, had box-office bounces as well.
Tony Awards nominations were announced on May 1. The winners will be named on June 10 in a ceremony to be broadcast by CBS-TV.
Rewards weren't bestowed on all the nominees for the "best" awards for musical and play.
"Leap of Faith," the adaptation of the 1992 Steve Martin film that was nominated for a single Tony following mostly negative reviews, saw grosses slip 24 percent, to $171,381. Running costs for a Broadway musical typically top $500,000 a week, suggesting pressure on its producers (three dozen are listed) to close the $15 million show.
Sales for "Peter and the Starcatcher," a Peter Pan prequel competing for the best-play award, fell 5 percent to $286,000. Two of its competitors for best drama, "Other Desert Cities" and "Venus in Fur," also dipped. "Clybourne Park," the fourth nominated new play, had a 7 percent increase, to $410,000.
Before it's here, it's on the Bloomberg Terminal.
LEARN MORE