New Democracy Slightly Ahead in Greek Election, Exit Poll Shows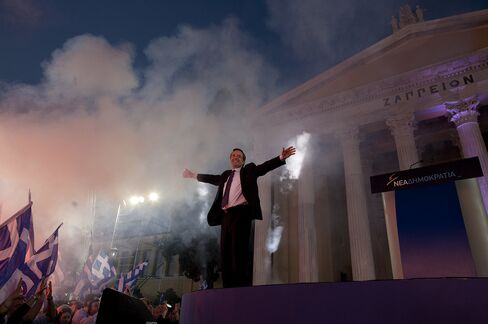 Antonis Samaras's New Democracy party showed a slight lead in Greek elections today, receiving between 17 percent and 20 percent of the vote, an exit poll forecast.
Anti-bailout party Syriza got between 16 percent and 19 percent, according to the exit poll broadcast on state-run television NET. Socialist Pasok got between 14 percent and 17 percent, according to the poll.
Before it's here, it's on the Bloomberg Terminal.
LEARN MORE