Rising Inequality Since 1990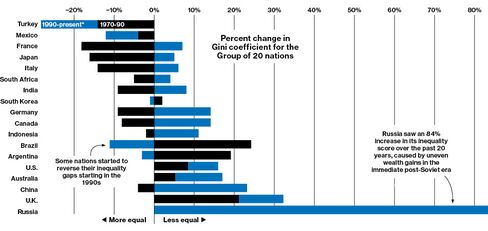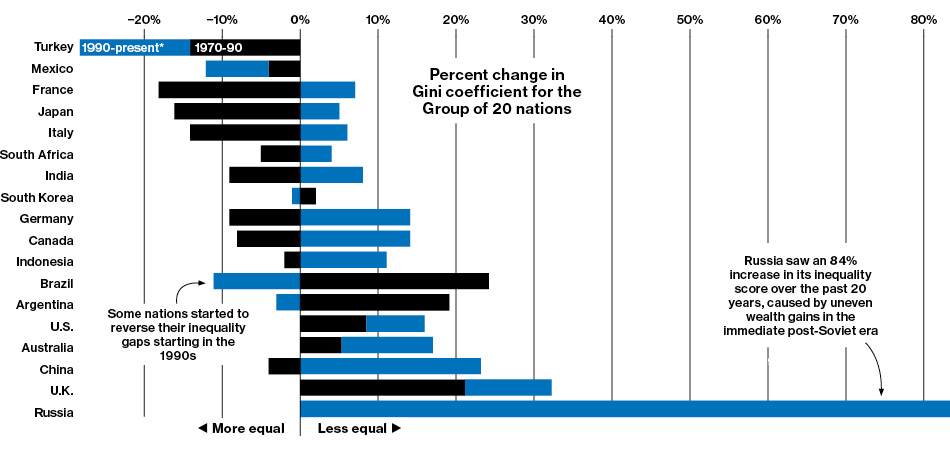 The Gini coefficient, developed by Italian statistician Corrado Gini, is used to measure income inequality. A higher number indicates an economy with a more lopsided distribution of income. For more than half of the Group of 20 nations, wealth gaps narrowed between 1970 and 1990, but both rich and developing nations experienced rising inequality during the growth years of the 1990s. Brazil and Argentina managed to both grow their economies and increase equality over the past two decades, which economist Giovanni Andrea Cornia credited to improvements in education and cash transfers to the poorest segments of the population.
Before it's here, it's on the Bloomberg Terminal.
LEARN MORE