Quant Finance Major Grows at Stevens Institute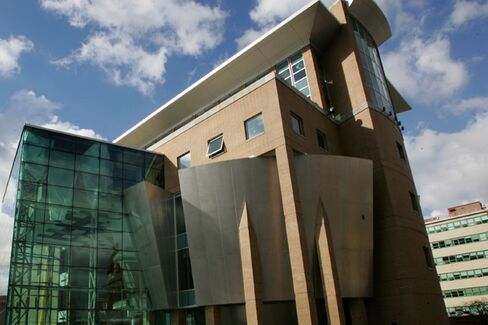 Last week the Stevens Institute of Technology in Hoboken, N.J., opened its Financial Systems Center, a laboratory for future traders, complete with a replica of an investment bank's trading floor and a cyber security testing facility. The most distinctive feature of the center, however, is a program that few schools can boast: An undergraduate degree in quantitative finance.
Typically, if a student wants to pursue a degree in quantitative finance, it comes at the graduate level after first earning a bachelor's degree in another area. But administrators at Stevens, led by Executive-in-Residence George Calhoun, wondered if it would benefit students if the school bucked the trend and offered an undergraduate degree in quant finance.
In 2008 they polled such companies as Citigroup, Goldman Sachs, JPMorgan Chase, and Morgan Stanley. "We asked if they had any interest recruiting undergraduates into positions where they previously specified a master's degree," Calhoun says. The companies "basically said it depends on what the students know," he says. "Can they program in C++? In Java? Do they know pricing and construction of derivatives?" With those requirements in mind, the bachelor's degree was born.
Once accepted into the program, quant students take seven semesters of computer science courses, as well as a series of eight classes that blend markets and economics lessons with computer engineering work. In the freshman and sophomore versions of these courses, the students are divided into teams and manage a simulated portfolio.
The portfolio project is where the students likely learn two of the most valuable lessons needed to survive on Wall Street, Calhoun says. First, they learn to be competitive. A board displayed in class ranks the teams that have the highest returns. "The ones that don't see their name at the top say it's a great motivator," he says.
Second, they learn what it's like to lose, Calhoun adds. "That lesson is a big deal. How do you respond when your bet goes wrong? And what do you do to get out of that slump?"
The program has grown to 31 freshmen in 2011, up from 10 in 2009 when it launched. The first two students graduated last year, and both got jobs. Nine will graduate this year, and the program will send its first interns to BlackRock and Fortress Investment Group this summer, according to Calhoun.
The increase of students in the Stevens program isn't a surprise, as interest in similar graduate-level finance programs have exploded in popularity. Applications increased at 83 percent of finance master's programs, vs. an increase at 28 percent of MBA programs in 2011, according to data from the Graduate Management Admission Council, the organization that owns and administers the GMAT.
Graduate finance programs have also proliferated as more business schools that offer only an MBA seek to diversify. The Massachusetts Institute of Technology's Sloan School of Management is a recent example. It's finance program, rolled out in 2008, was the first new one-year master's degree introduced at the university in over 25 years.
Before it's here, it's on the Bloomberg Terminal.
LEARN MORE