Hollande Maintains Election Lead Over Sarkozy, Polls Find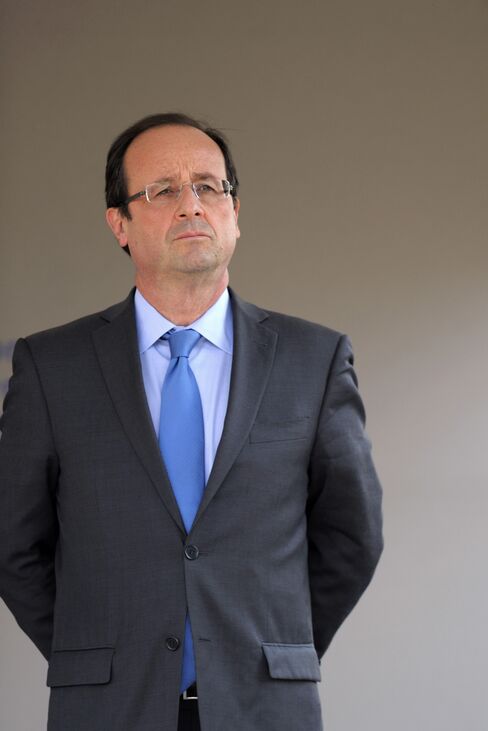 Socialist François Hollande would beat President Nicolas Sarkozy 55 per cent to 45 percent in the decisive second round of French presidential voting on May 6, according to a poll released today by survey group TNS Sofres.
A separate poll by Ifop/Fiducial showed Hollande ahead 54.5 percent to 45.5 percent. Both polls found little change in voters' second-round intentions since the first round of voting on April 22.
According to the TNS Sofres poll, 51 percent of voters who supported National Front candidate Marine Le Pen in the first round would vote for Sarkozy in the second round, while 16 percent would support Hollande and 33 percent would abstain.
Hollande won 28.6 percent of votes, followed by Sarkozy with 27.4 and Le Pen with 17.9 percent in first round voting on April 22.
Before it's here, it's on the Bloomberg Terminal.
LEARN MORE