Top Eight Quotes From Rupert Murdoch's Testimony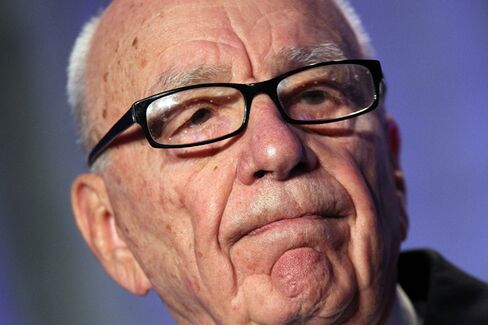 On Wednesday morning in London, Rupert Murdoch testified at length in front of the Leveson Inquiry on the culture, practice, and ethics of the press. Gone was the doddering, hangdog Murdoch, who last publicly answered questions under parliamentary questioning back in the summer of 2011, declaring it the "most humble day" of his life. This morning, stripped of his entourage of lawyers and family backers and facing one-on-one questioning from lead counsel Robert Jay on live Internet and television simulcasts, Murdoch largely rose to the occasion, rattling off a barrage of pithy replies, droll retorts, and laughable proclamations. Herein, Murdoch's best quotes:
1. "I'm a curious person who's interested in the great issues of the day, and I'm not good at holding my tongue."
2. "I didn't have the will to crush the unions. I might have had the desire." (pdf)
3. "I've never asked a Prime Minister for anything."
4. "I don't know many politicians."
5. "I take particular pride in the fact that we've never pushed our commercial interests in our newspapers."
6. "If you want to judge my thinking, look at The Sun."
7. "People can stop buying my newspapers anytime—often do, I'm afraid."
8. "Don't take my Tweets too seriously."
Before it's here, it's on the Bloomberg Terminal.
LEARN MORE