Raul to Leave Schalke at End of Season for Non-European Team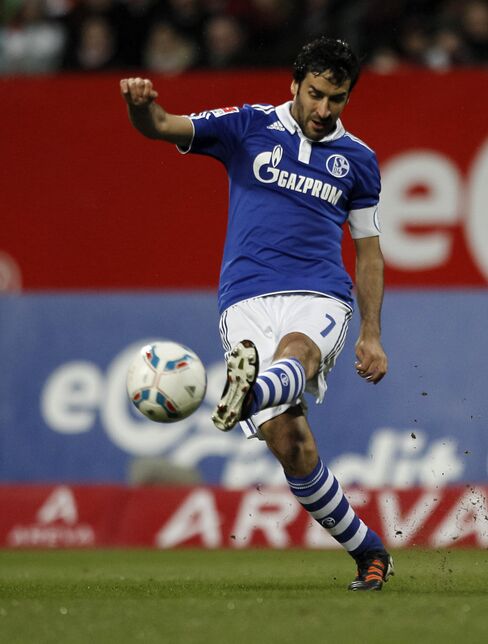 Spanish striker Raul Gonzalez says he'll leave German soccer club Schalke after the season and continue his career outside of Europe.
Raul, 34, joined Schalke from Real Madrid, where he scored a club-record 323 goals, in 2010. He's scored 13 goals in his first season with the Bundesliga team and has 14 this season.
Raul said he would seek a league that wasn't "as strong as on the ones in Europe" as he looks to spend more time with his family.
"Playing at the top level in a European league really restricted the time I had for my family," he said on Schalke's website. "I have a long career behind me and so I've decided to change that."
Raul last season helped Schalke reach the Champions League semifinals, extending his record in that competition to 71 goals scored and 142 matches played. He also scored 44 goals in 102 games for the Spanish national team from 1996 to 2006 and appeared in three World Cups.
Before it's here, it's on the Bloomberg Terminal.
LEARN MORE