How the Story of Trayvon Martin Went Viral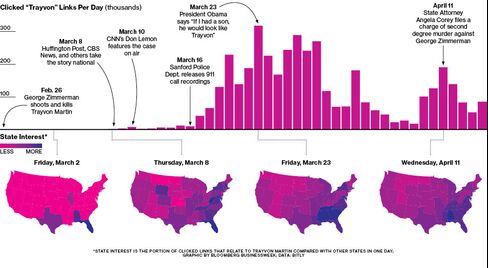 Data provided by Bitly, a Web service that shortens URLs for easier sharing, revealed dramatic spikes in the volume of clicked links relating to the killing of Trayvon Martin. Initially, the story mostly drew a local audience. It erupted online following the release of 911 calls by the Sanford (Fla.) Police Department. Web chatter about the case then spread nationally.
Before it's here, it's on the Bloomberg Terminal.
LEARN MORE