Blue-Collar, in High Demand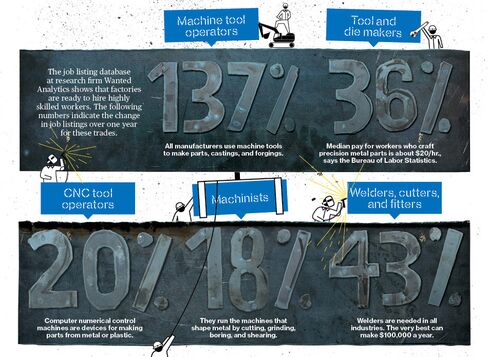 Factories are ready to hire highly skilled workers, as the following one-year changes in job listings show. Why the seller's market for machine operators and other boots-and-goggles types? Many firms have begun to weigh the cost savings of offshoring against the higher quality and flexibility of domestic plants, resulting in rising orders for remaining U.S. manufacturers. Wages haven't increased significantly, but the increased demand for these workers has helped to fill technical school and community college programs. At least for now, life's good for the welders.
Before it's here, it's on the Bloomberg Terminal.
LEARN MORE